Hurricane's Impact the California Used Car Market
Posted Saturday, Sep 23, 2017
How have hurricanes Harvey and Irma impacted the California used car market?
The human tragedy as a result of the recent hurricanes in Texas, Florida, Georgia, and other southern US states is no doubt the most important focus in the aftermath.  Thousands of people are without homes, not to mention basic needs such as clean drinking water.  At Petrol Auto Sales we are proud to say we have donated what we could afford towards the American Red Cross effort to help those in need recover.  But we're a car dealership, so, what does this mean for our business?
In addition to the major construction projects rebuilding damaged homes, businesses, and infrastructure, what about the cars?  And how does that affect us here on the west coast?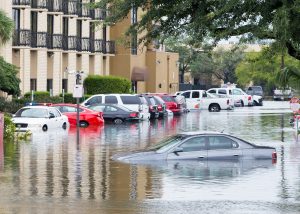 Many car owners carry full coverage insurance, protecting their automotive investment in the case of a disaster such as the recent hurricanes.  So you'd think, OK, they get paid and go buy a new car, what's the big deal?  Well consider insurance policies are designed to pay the replacement value of the car, not what the customer paid for the car.  So even if the car was bought brand new, the second it's driven home, you guessed it!  It's now a used car.  So, thousands of people who's vehicles were destroyed are now in the market for a used car to replace their old one.  Where do they turn?  Many local dealer's inventories have been totaled as well, if not severely damaged and in need of repairs.
Here's the result:  Car dealers from Texas, Florida, Georgia, and other southern states are coming out to California and other western used car auctions to pick up inventory that is dry and undamaged.  What does that mean for us here in sunny California?  It means additional demand for an already tight supply of used inventory.  Inventory levels were just starting to recover from the 47% reduction in new car sales during the great recession and cash for clunkers which destroyed hundreds of thousands of running and driving cars from American roads.
This added demand on our local supply of quality used inventory has already started to raise prices of vehicles at local auctions, and most dealers are just in the beginning stages of rebuilding their inventories.  It will take months for dealers to reestablish their normal volume, and years for the inventory levels to find balance again.
So what does that mean for you?  If you're thinking of buying a used car, I'd recommend jumping online, shopping around, and starting your process now.  Prices of used cars adjust to market conditions now faster than ever, and I wouldn't be surprised to see large dealers like CarMax raise their non-negotiable prices on in-demand inventory.  Sources have told us they're already seeing CarMax increase the volume of vehicles purchased from auctions selling Toyota and Lexus Financial Services lease returns and repossessions.  We expect the same is happening at auctions all over the west coast.  CarMax is smart to stock up on inventory, and it won't be just them.  Dealers of all brands and sizes, who typically would view extra inventory as the enemy, will be building up stock in anticipation of greater pricing power when demand increases.  Late model cars normally decrease in value as they sit on a lot, however with a guaranteed demand for vehicles coming out of the US south as people start receiving the billions of dollars of expected insurance payments, we expect dealers to be perfectly comfortable sitting on inventory until someone comes along and is willing to pay their heavy asking price.
At Petrol Auto Sales our philosophy is that you should not have to be some rockstar negotiator to get a good deal on a great car.  We price all our cars to the current local market, and never aim to gouge a customer on car just because we can.  If we don't have what you're looking for please reach out and let us know.  We acquire new inventory almost daily, and turn our inventory over as fast as possible to keep up with market trends and seasonal demand.  We will never sell flood damaged or total loss vehicles.