Where Do We Get Our Used Cars From?
Posted Monday, Jun 18, 2018
One of the most commonly asked questions we hear from our customers is, "Where did you get this car?"  So here's a little background on where and how we find and buy our used cars, trucks, SUVs and crossovers here at Petrol Auto Sales.
So, how do we go about buying our used cars?
First let me introduce myself.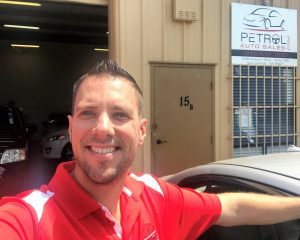 My name is Ryan Ohlinger, and I'm the sole used car buyer for Petrol Auto Sales.  Every week I scour thousands of pre-owned cars, trucks, and SUVs at auctions both online and in person.  In addition to auctions, I also search personal classified ad listings, and franchise dealer trade-ins to try and find the highest quality used cars to resell, at the best value.
When buying a used car for resale, we focus first on value, because that's what we aim to pass on to our customer.  I would rather work twice as hard, and look at, test drive, and inspect twice as many cars as the next dealer, to be sure that we are offering our clients the best value possible.  It's easy to just show up on auction day and bid on the prettiest, or most in demand cars, but without proper information, that's a risk we're just not willing to take.  Your business is important to us, and we feel the best way to earn it is by offering the best cars we can at a great price.
We know that if we can buy a better car to start with, that will enable us to spend less money on reconditioning, and, in turn, offer the car to our clients at a lower price.  Often times cars in good condition sell on the wholesale market for close to the same cost as cars that need hundreds,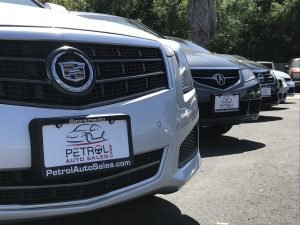 or even thousands of dollars in repairs.  What's the catch?  You have to work really hard to find them.  That's the part of the job I love.
After finding a car that meets our standards for quality, we gather up as much information as we can on the vehicle's history, and the current market conditions for that model.  We the
n go to auction with a maximum price in mind, knowing that if we can't buy the car for the right price, we won't be able to offer our clients the value they expect.  We won't sell a car for above market price just because we can.  There are plenty of dealers out there that don't do business the right way, and they give dealers everywhere a bad name.  It's a new era in the car business!  It's the era of transparency, low pressure, and straightforward selling.
I encourage you to come see the Petrol Auto Sales difference.  We pride ourselves in having some of the nicest cars available, and unlike many dealers, we always price based on current market value, so you don't have to be an expert negotiator to get a great deal.